Jack the Gripper
Jack the Gripper
Frank Ford
Jack the Gripper
G6655443350
Over the years, about a zillion people have come into Gryphon with an electric guitar with a loose 1/4" output jack .
After some experimentation and making some prototypes, I came up with a tool that works very well to hold the jack while you tighten the nut from the outside. It has a knurled eccentric cam that grips the inside of the 1/4" jack firmly without damage.
"Jack the Gripper" is a solid tool with a maple handle and it comes with a little 3/8 socket adapter for tightening recessed fender-style jacks.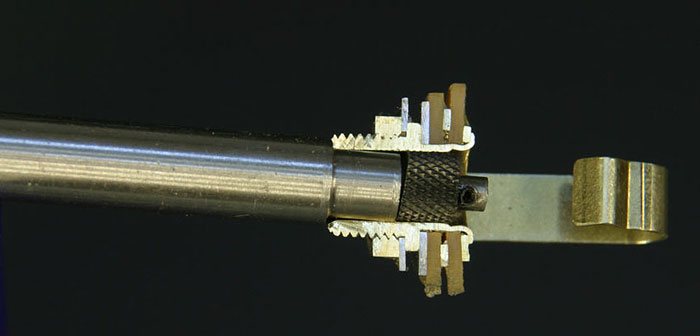 UPDATE, October 8, 2019:
I've just finished sorting through a batch of these tools, and have identified a few that have little flaws - mostly cosmetic - so "seconds" are once again available at a reduced price.
None of the issues interfere with utility!
Made entirely in the U.S.A. by me, right here in Palo Alto.
Cheers,
Frank Ford